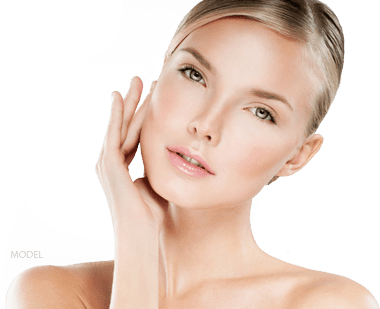 Eyelid (Blepharoplasty)in Tucson, AZ
Our eyes convey our every emotion—joy, excitement, our inner spirit. This occurrence can create the appearance of fatigue and sadness and can often make you look older than you feel.
Blepharoplasty May Be Right for You if…
Eyelid surgery, or blepharoplasty, allows you to attain more youthful eyelids so that you will once again be in control of the emotions you express.
Your upper and/or lower eyelids sag and droop

Your eyelids are puffy

You have developed excess eyelid skin

Your eyelid drooping causes your vision to be impaired
Blepharoplasty Procedure Variations
An incision will be made along the natural contours of the upper eyelid

Corrects upper eyelid sagging and drooping

Removes excess skin and fat deposits
An incision will be made either just beneath the lower eyelash line or within the lower eyelid

Corrects lower eyelid puffiness and sagging

Removes excess skin and fat deposits
Frequently Asked Questions
Before and After Photos - Individual results may vary. Some images may be models.
© 2023 Jeffrey M. Nelson, MD. | Site Designed & Hosted by Plastic Surgery Studios.